Currently I have package design & illustration on the brain since I was recently hired to paint some desserts for the New Zealand food brand,
Pams
. I am so thrilled to be working on this project and have become more interested in ogling food package designs on the web. Here are some neat designs that caught my eye:
Elizabeth Vereker
's
rebranding of a wine I tried in high-school (only once or twice!) - Boone's Farm. I found this on a cool package design blog,
TheDieLine
.
Check out these Swedish gummi candy bags designed by
Amore
. The expression on the mouse's face denotes either sweet or sour candy. Those scrunched up eyes on the sour mouse are so cute!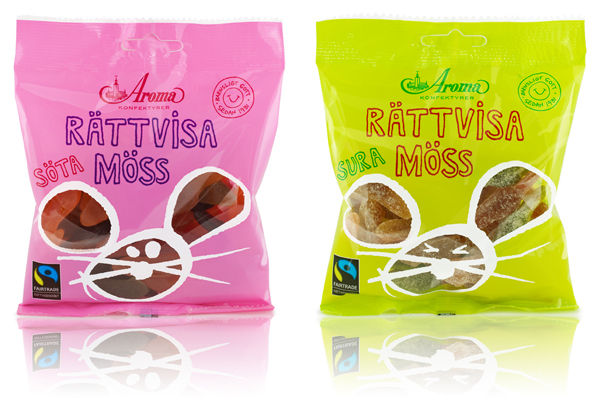 Here's a pretty package for one of my favorite condiments: ketchup. Ketchup gets a lot of action in my house and since it often sits on the table, I should probably upgrade to something more stylish, like this gourmet version I found on Lovely Package: